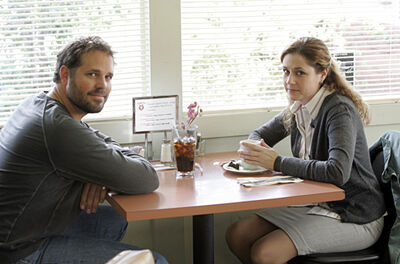 Pam, the Scranton branch receptionist, and Roy, a warehouse worker, were high-school sweethearts. They had been engaged for 3 years when The Office TV series began. Their relationship was strained; Roy didn't support Pam in pursuing her art, among other things, and Pam had romantic feelings for Jim. She called off her wedding with Roy after having second thoughts about Jim, but got back together with Roy during Phyllis' wedding, admitting that she'd rather be with Roy than single. She finally left him once and for all after he attacked Jim on learning about Jim and Pam's kiss in "Casino Night".
There are presumably no hard feeling between them, as Roy invited Jim and Pam to his wedding.
Status: Broken Up
Ad blocker interference detected!
Wikia is a free-to-use site that makes money from advertising. We have a modified experience for viewers using ad blockers

Wikia is not accessible if you've made further modifications. Remove the custom ad blocker rule(s) and the page will load as expected.