Ricky Gervais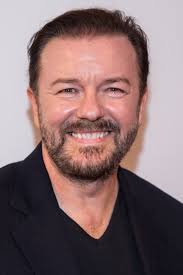 Date of birth
June 25, 1961
Place of birth
Reading, Berkshire, England
IMDb profile
Ricky Gervais is the co-creator, alongside Stephen Merchant, of The Office UK and US. He is best known for starring as David Brent in the original series as well his work in as the BBC series Extras. He co-wrote and co-directed every episode of The Office UK and co-wrote two episodes of The Office US.
Episodes Written
Edit
Appeared In
Edit
Ad blocker interference detected!
Wikia is a free-to-use site that makes money from advertising. We have a modified experience for viewers using ad blockers

Wikia is not accessible if you've made further modifications. Remove the custom ad blocker rule(s) and the page will load as expected.