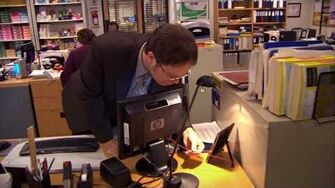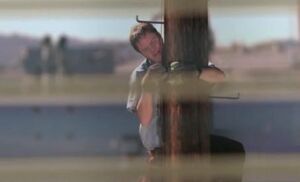 Jim
attached a red cord from the back of
Dwight
's computer. He then ran it all along the office, next to co-workers, along the halls and out the door. Eventually winding up outside and up the telephone pole.
Jim bought the wire for $20 at the flea market.
Seeing Dwight on the pole, Jim comments: He'll be fine, I made it up there.
Episode Appeared In
Edit
Ad blocker interference detected!
Wikia is a free-to-use site that makes money from advertising. We have a modified experience for viewers using ad blockers

Wikia is not accessible if you've made further modifications. Remove the custom ad blocker rule(s) and the page will load as expected.