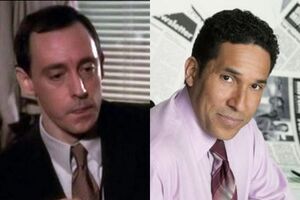 Oscar and Gil begin dating at an unknown time. The two travel through Europe together for three months on Dunder-Mifflin's tab after Michael accidentally outs Oscar in front of the whole office. In Branch Closing Oscar says that if Dunder Mifflin Scranton closes he plan on moving, that "Gil can come if he wants", and that "he's been looking for a way out of the relationship anyway". In Beach Games , Oscar says he is planning to break up with Gil.
Status: Broken Up
Ad blocker interference detected!
Wikia is a free-to-use site that makes money from advertising. We have a modified experience for viewers using ad blockers

Wikia is not accessible if you've made further modifications. Remove the custom ad blocker rule(s) and the page will load as expected.