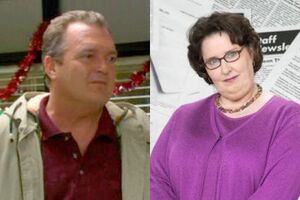 Phyllis reveals that she is dating Bob Vance in the "Christmas Party" episode of Season 2. She announces their engagement in "Gay Witch Hunt," and they get married in Season 3, "Phyllis' Wedding". Phyllis and Bob are very much in love, and he is quite protective of her.

Status: Happily Married
Ad blocker interference detected!
Wikia is a free-to-use site that makes money from advertising. We have a modified experience for viewers using ad blockers

Wikia is not accessible if you've made further modifications. Remove the custom ad blocker rule(s) and the page will load as expected.