Beth Grant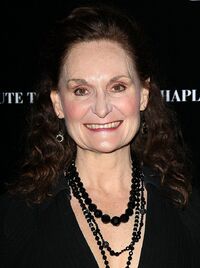 Character
Melvina
Date of birth
September 18, 1949
Place of birth
Gadsden, Alabama, USA
IMDb profile
Beth Grant played Dwight Schrute's date, Melvina on The Office, in which Dwight and her relationship, "was purely carnal." She is also considered a candidate for the junior sales job at the Scranton branch.
Appearances
Edit
Ad blocker interference detected!
Wikia is a free-to-use site that makes money from advertising. We have a modified experience for viewers using ad blockers

Wikia is not accessible if you've made further modifications. Remove the custom ad blocker rule(s) and the page will load as expected.